Body Balance
The Ultimate Gift of Health from Land and Sea
The Importance of Physical Balance for Optimal Health & Wellbeing
In order to fully embrace life and experience our full potential for happiness, love and joy it is essential that we have mind, body and spirit in a state of harmony and balance.
Body Balance® mineral health is an all natural, organic, non-genetically modified whole food nutritional drink that works at the very foundation for optimal health and wellbeing, our cellular and DNA level, to create 'balance' in the body.
Body Balance® is a really easy way to equip your body for modern day life, with all it's stresses, demands and health challenges.
This product is very unique as it not only supports our etheric body, the physical, but assists our overall wellbeing on the mental, emotional and spiritual levels – it gently allows us to unlock and unblock energetic ties over time and nurtures us through the journey to wellness.  To find out more, please refer to the downloadable product information further down the page.
Perhaps this is the answer or the first step towards understanding what your body is trying to tell you – after all it gives us signals and signs every day, all we have to do is be prepared to stop and listen.
Just some of the amazing benefits you can experience in a very short time are a strengthening of the immune system, increased energy and vitality, a stronger and healthier digestive system, increased focus and concentration, better sleep, reduced pain and inflammatory conditions, support during pregnancy, stabilisation of weight and the restoring of hormone and other chemical levels in the body to a normal healthy state – such as those affecting the nervous system, sugar levels and acidity levels.
It's main function is to 'normalise' the body, in other words, to bring it to a state of balance so it can function optimally.  It gently clears the body of toxins and/or in-balances that have built up over time in our system, encourages our cell turnover to be clean and healthy and increases our ability to draw nutrients – healthy cells literally means a healthier you – the body then begins to heal itself on every level.
Basically, it simply delivers very high quality body support and nutrition directly into the cells on a daily basis – it is the body that does the rest.
The human body is truly amazing in it's ability to heal once it has the building blocks and support to do so, and sadly, as our soils become more depleted our foods have less and less nutritional value.
The Best of Land and Sea

Body Balance® is very pleasant and easy to drink with a black cherry flavour and a touch of honey to make consuming it an enjoyable experience.
It is a unique combination of Aloe Vera, grown organically in rich high-mountain volcanic land to further enrich vital nutrients, harvested by hand and uses only the inner leaf fillet of the plant for optiumum absorbtion and digestion; and SeaNine™, a blend of nine sea vegetables of premium quality and harvested sustainably from pristine waters around the globe.
Body Balance® is cold-processed and manufactured in liquid form, providing a super rich source of trace and ultra-trace minerals, vitamins, amino acids and phytonutrients – (the very building blocks of our cellular and DNA structure) – and is absorbed quickly throughout the body.  It can be taken on an empty stomach and assimilates within the body immediately upon consumption.
The product is processed according to the highest industry standards and certified organic, all of which allows for maximum retention of nutrients and healthful properties.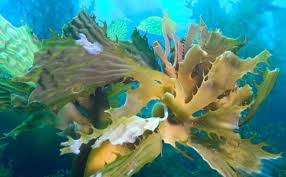 Natures Gift for Great Health
Sea vegetation has been known for centuries to contain many trace minerals that are difficult to get from land plants.
The sea's chemistry is similar to that of our blood, so the trace mineral profiles of the sea vegetables in Body Balance® are also similar to our blood's profiles – it's a perfect alignment.
Body Balance® SeaNine™ vegetable blend includes representation from red, brown and green sea vegetables. These sea vegetables were chosen in part because of the different microclimates and depths in the ocean in which they grow, garnering a broad spectrum of nutrients from the sea.
Many sea vegetables and their extracts are being studied by scientists for their health-supporting properties. Alongside important trace minerals, such as iodine, there are also long chain polysaccharides and other compounds in sea vegetables that are important for supporting our general health and wellness.
The Japanese and other cultures have been known to have up to 25% of their diets contain some type of sea vegetation. They live longer than most other cultures in the world.
This product is very unique and revolutionary in that it also contains consciousness or chi or life-force depending on your orientation. It has a vibration that will help to clear away blockages and raise awareness. Quite simply, it raises your vibrational level.  The longer you take it, the greater sense of overall wellbeing you experience and the more 'light filled' you become.
Life Force, the company that produces Body Balance®, is a family operated nutritional supplement company that has manufactured and sold the product for over 27 years, much to the delight of healthcare and holistic practitioners, athletes and everyday people who simply want to support their wellbeing naturally and enjoy life to the full.
More than 6,000 healthcare practitioners have used and recommended it for thousands of patients with overwhelmingly positive results.
Finally it is available in Australia.
I encourage you to have a read of the information below and make up your own mind!
Click the link to watch a short video:  Body Balance – How it Began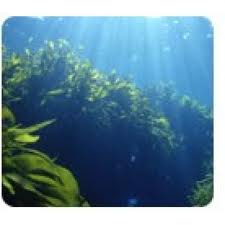 To discover more click on the information links below.
How Body Balance Works at a Cellular Level
Body Balance – Powerful Ingredients
How to Order & Consume Body Balance
To personally discuss the many health benefits of Body Balance®, or to attend one of the weekly information session where you can sample the product and speak with healthcare practitioners who use and recommend the product – (there is no obligation, just a great opportunity to meet like-minded people and share knowledge) –  please feel free to contact Sue for advice or details.
How to Order – It's Easy!
Details of how to order is provided below. If you would like assistance to set up your account, Sue is able to arrange it for you.   The cost per (960ml) bottle ordering direct can be as low as $29.50.
Ordering can easily be done via the following options:
By phone on the following Freecall numbers listed below – (Request to 'Become a Customer' and quote ID#20890317).
Online by 

clicking on this link

 

– (Select Body Balance on the left of the ordering screen, select to 'Become a Customer' and follow the instructions). 

*Remember to select 'Autoship' when placing your order to receive the product at a discounted price.

Completing and faxing the attached Registration Form below. 

Contacting Sue directly on Phone No: 0411 183 913.
By selecting 'Autoship' when ordering you will save considerably on the purchase of the product.  An amount will be debited from your nominated bank account or credit card each month and Body Balance® will be shipped directly to your door.  Please note that this method of ordering can be easily changed (ie. to bi-monthly orders or to an alternative delivery date to suit your financial needs), placed on hold or cancelled at any time. You are never locked into any binding contractual arrangement.
To order in AUSTRALIA:  1800 888 306 – (*Free Call)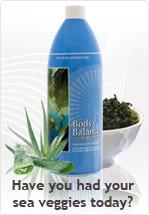 To order in USA:  800 531 4877
To order in CANADA:  800 860 0288
To order in NEW ZEALAND:  0800 445 967
Body Balance Registration Form:  Registration Form
*90 Day Money Back Guarantee – Life Force operate a 90 day money back guarantee on a first order.  If you decide you do not like Body Balance or you feel it is not giving you the results you were looking for, you can return it and they will refund your payment – no questions asked.
'I personally take Body Balance everyday as the foundation and key element of my regular health routine – I have experienced the many benefits and changes to my energy levels and overall wellbeing.  It is a truly revolutionary product for promoting optimum health on every level for 'every body'. – Sue


Body Balance® Mineral Health – Testimonials
Very quickly I noticed a deeper sense of wellbeing and energy.  That sense of 'feeling my age' disappeared.  Haivng been a very wakeful sleeper all my life, it's lovely to sleep like a baby and to be ready for each new day. 
– D Rennie, NZ
For me – this is God's miracle Juice!  I am no longer tired at the end of the day, which is amazing as I have a very busy job.  I love this product!
– CT, Melbourne
I now stay awake later into the night and still feel alert.  My Energy is consistent and mental clarity is much improved.  I have a greater sense of wellbeing than ever before. 
– JC, WA
What an amazing, phytonutrient rich product – organic and ionic.  I love it because it is safe for my whole family to enjoy.  Well all feel fantastic.
– Caroline, Melbourne
I went from taking 17 pills three times a day to drinking a great tasting liquid wholefood.  That was 10 years ago.  Now, I have an overall feeling of vibrant wellness which I love. 
– Simon, Perth WA
My day to day reality used to be one of chronic and acute pain (from the age of 12), very low energy, painful periods and anxiety…I now live a completely different life.  I have been pain free for nearly 2 years now – (this still brings me to tears in deep gratitude) – I have great energy levels  and I'm free of anxiety….my cycle has stabilised and balanced.  These changes have happened due to Body Balance.
– KL, Melbourne
There are many pieces of the Health Jigsaw Puzzle and often healing is about finding the bits that work for each of us individually….for me – I need to have the emotional, mental, physical and spiritual pieces all in place.  Body Balance is how I support myself physically (along with exercise and good food).
– Karen, VIC
"When Health is absent, Wisdom cannot reveal itself; Art cannot become manifest; Strength cannot be exerted; Wealth is useless, and Reason is powerless"  
– Ardmore Heterophiles physician to Alexander the Great