Pellowah Healing Courses
Level 1 & Level 2
Pellowah is an Angelic word for

'Radical Shift in Consciousness'
Expand Your Healing Abilities – Accelerate Soul Evolution  – Connecting to High Frequencies
Pellowah is a simple, powerful and effective way to increase the capacity for positive change in your life.  It is an extremely high-vibrational energy frequency and healing method that works with the mind and spirit to create energetic consciousness 'shifts'.
Pellowah activates your own spiritual light from within, unblocking and aligning the meridians (ie. energy channels) of the body and bringing about a greater feeling of inner peace, inner confidence and inner strength.  It calms the emotions, clears the mind and connects the 12 strands of our DNA ready for activation and ascension.
Pellowah enables us to achieve an expanded level of consciousness and awareness to operate on higher energetic frequencies, it also helps us to become more attuned to energetic currents.  Pellowah almost always deepens and compliments any other healing modality or spiritual practices you may currently have or do in the future.
Pellowah works first and foremost on the auric field, then filters through to the physical body. It assists to dissolve negative energy, strengthens and heals the chakras, and helps people connect more fully to their intuition and True Self.
Like Reiki, Pellowah uses Attunements to immediately connect students to its high vibrational energy.  But unlike Reiki, there are no hand position to learn.  Instead, Pellowah teaches you to connect to your intuition and to follow your inner guidance –  as a result, practising Pellowah feels almost effortless and blissful.
Since no physical touch is involved, a practitioner's hands are free to glide through the auric field, making it ideal in situations such as working with children or those in hospital, where touch may not be appropriate.
Although some people define Pellowah as 'spiritual healing', it does not involve the use of Guides, Angels, Ascended Masters or the like.  Pellowah teaches students to tap directly to Source/Creator Energy and draw the energy from there.  It is simply a pure, direct experience of extremely high vibrational energy.  This means that you will never rely on anyone or anything, other than yourself, to have success with Pellowah.
Pellowah has 3 Levels:  Level 1, 2 & 3 – we teach the first two levels over a single weekend.
Level 3/Teacher Level is taught exclusively by Katchina Ma'an, the Founder of the Pellowah Healing Technique.
Courses are kept deliberately small with a maximum of 6 students, providing an intimate and informal setting to gain knowledge, share experiences with fellow students and acquire valuable practice and confidence with Pellowah.
Like Reiki, it is fun and easy to learn and can be used immediately after completing a course.
You do not need any previous experience to learn, be attuned to and connect to Pellowah energy.
Level 1 & Level 2 – Investment: $485 
Duration: 2 Days – Saturday Level 1 / Sunday Level 2
Time: 9.30am to 5.30pm 
Pre-Requisites: None
*Payment plans are available upon request.
2023 Course Dates:  
To Be Advised
Our Level 1 course is known as the 'Practitioner' Level
At its conclusion, students will have: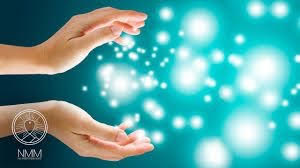 Received a Level 1 attunement to connect them to the Pellowah energy frequency
Know how to use

Pellowah energy to assist with healing other people

's emotional and physical issues
Have learned a

light meditation

for strengthening your connection to Creator/ Source energy
Have strengthened their chakras with a unique and powerful chakra meditation
Understand how to

heal intuitively

using high-vibrational energy
Know how to set up and conduct both a

private and professional Pellowah session

Know how to do Pellowah healing on

plants and animals

Understand the essential Pellowah

Do's and Don'ts

Know how to use Pellowah for

distance healing (anywhere on the planet)

Have

practiced Pellowah on others 

and be confident doing it!
Our Level 2 course is designed to 'Expand Your Consciousness'
At its conclusion students will have:
Received a Level 2 attunement
Further developed their

intuitive healing abilities

Learned a powerful technique for connecting you to your

Higher Self

Learned how to connect to their innate healing abilities to

channel in a multitude of unique healing energies

Learned about the

'merkabah' (light body)

and practised a meditation to connect to it
Discovered a simple one-minute technique for

harmonising the mind, body and spirit

Balanced and strengthened their

chakras

Discovered and practiced seven powerful Pellowah symbols

for opening the auric field (while still keeping it protected), neutralising negative energy, harmonising physical, emotional and spiritual bodies, healing and strengthening the chakras, increasing energy and vitality, activating the 'light body' and expanding the aura to speed up evolution and change.
Pellowah Level 1 & 2 courses are a great alternative for anyone considering taking a Reiki course.  Pellowah is also a wonderful addition to your existing spiritual and alternative holistic practices.  Upon completing the course, students will feel confident in using Pellowah energy.
Why Take a Pellowah Course?
High vibrations.  The higher the energy vibration you are able to connect to, the greater the feeling of wellbeing.  Pellowah is an exceptionally high-vibrational healing method, so working with it will almost always have a positive impact on your mood.

Improved clarity.

Everyone can do with greater clarity, particularly when it relates to our life purpose and the actions we should be taking on a day-to-day basis. Pellowah students regularly find that everything begins to 'fall into place' after a course, but better still, they have the energy and focus to do it!
Clears your meridians. By clearing the energy channels in your body (i.e. your meridians), your body can better heal itself and operate at peak performance levels. A lot of our problems in life stem from 'blocked' energy. Pellowah works rapidly to unblock this stuck energy, thus improving your wellbeing.
Heals your aura. It is said that all illness originates in the aura and then, only later on, manifests in the physical body. Pellowah energy works directly on the aura, thus addressing and healing many issues before they become physical – when the aura is healthy, the physical body will soon follow.
Improves Reiki. One thing almost every Reiki practitioner who studies Pellowah says, is that it improves their Reiki.  They have greater energetic sensitivity and a stronger energy flow.
Improves and heightens intuition. By connecting you more fully with your Higher True Self, Pellowah effortlessly improves your intuition.
Improves alternative healing modalities. Whether you study massage, yoga, Reiki, Qigong, T'ai chi or another alternative healing modality, Pellowah will improve it. By expanding your awareness and connection to your Higher Self, you become more in tune with all the other energy work that you do.
Connect to your 'light body'. Pellowah helps you activate your personal merkabah ('light body').
Heal chronic conditions. Pellowah works at the level of the mind, thus changing unconscious mental patterns that typically hold us back. Once these old 'mental' patterns are removed, then healing results often take place – even with issues have been long-standing.
Improved optimism. By expanding both your awareness and energy levels, Pellowah helps you to be more optimistic. Since like attracts like, people usually find many aspects of their life improve as a result.
Expand your healing range. Pellowah helps you tap into an expanded range of healing energies. As a result, your healing work will be effective on a greater range of conditions and issues.
Student Course Materials
All students will receive:
Level 1 & Level 2 certification

Level 1 & Level 2 Pellowah manual
21-day post course E-course – (send over a period of 2 weeks via email)
Certificates and Registration
All Pellowah courses at Soma&Soul are certified and include registration as a Practitioner with Kachina Ma'an, the Founder of the Pellowah Healing Technique.
Drinks and Snacks
All participants will receive complimentary tea (mostly herbal) and a selection of healthy snacks.
Pellowah Course Venues – (Castlemaine  & Maldon Country Victoria)
Our teaching venues vary throughout the year with courses held in Maldon and Castlemaine.
Maldon – Courses are held locally, surrounded by a tranquil and peaceful country setting – (the town centre is a 5 minute drive from the venue) with street parking available.
Castlemaine –  Our course venue is located amongst a beautiful garden oasis and is a short 4 minute drive or 15 minute walk from the town centre of Castlemaine and the V-Line train station.  Street parking is available. 
Course Accommodation In Country Victoria – Like Castlemaine, Maldon is approximately 1.45hours drive from Melbourne with an array of affordable accommodation options – (from as little as $60 a night at the Maldon Hotel, to beautiful AirB&B's for that added touch of luxury) – making it an extra special experience for those travelling to the area to attend a weekend course, allowing you to relax and integrate your energy at the end of the day.
The townships of Castlemaine and Maldon are  picturesque and very popular with day trippers and tourists.  Steeped in history and known as one of Victoria's best preserved gold rush towns – it literally looks like time has stood still with its beautiful original buildings, wonderful cafes and fabulous quirky shops to browse.  So if you've been thinking about a weekend getaway – come join me, be uplifted and immerse yourself for two wonderful days of healing, blissful relaxation and meditation, surrounded by high vibrational energy, starry skies and clean fresh country air and hospitality.
About the Facilitator
Sue is an accredited and registered Pellowah Teacher and Level 3 Practitioner, having been taught by the Founder of Pellowah, Kachina Ma'an.  She brings a wealth of knowledge, understanding and over 25 years experience working with various energy healing techniques and modalities.
Sue brings a sense of fun, humour and warmth to all her courses, as well as special added extras gained from her own experiences with high frequency energy, valuable insights and practical knowledge that she shares openly with students – it is this point of difference that makes this Pellowah course unique, enjoyable, popular and much loved.
Pellowah Course Refund Policy
We do not offer a refund on deposits or course payments if you change your mind about our Pellowah courses, or do not attend on the day. However, if you provide two week's notice, have paid your course fee in full, we will be happy to alter the date of your course –  ($50 administration fee applies).
*Individual student results may vary.
For all enquiries or course bookings, contact Soma&Soul on  
0411 183 913 or email sue.morris2068@gmail.com