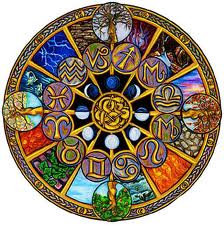 Guidance to Assist the Evolution of the Soul
*Currently all Reading sessions are being facilitated remotely via Zoom, FaceTime, Whatsapp, Skype or Phone – see details below or contact us to enquire.
Sue's Readings incorporate the gifts of her 4 Intuitive senses – Clairvoyance (clear seeing), Clairaudience (clear hearing), Clairsentience (clear feeling) and Claircognizance (clear knowing).  Numerology and Mediumship are incorporated as appropriate.
Tarot cards are used to help quantify timelines and paint a picture for the client as the Reading unfolds.
Readings are a unique experience and the information and messages will reflect the individuality of the person being read.  This may include contact with loved ones who have crossed over, to past life connections and karmic ties.
A reading will cover such topics as relationships, career, health, finances, travel, spiritual and evolutionary growth and much more. The reading will help you to understand the many different situations that are occurring in your life at the current moment, insight into future events and potentiality.
Knowledge is Understanding is Personal Empowerment – it enables us to be courageous, to take the steps to make decisions, to move forward from feeling 'stuck' and begin to steer life in a positive way.
The important thing to remember is that a reading in itself will not fix anything.  It is a guide. You are ultimately in charge of your own life's decisions and path.

$180 – 1 hour Intuitive Guidance & Tarot Card Reading
$250 – 1 hour 30 minute – Intuitive Guidance, Tarot Card & Numerology Reading
*Readings are currently available via Zoom, FaceTime, Whatsapp, Skype, Zoom or phone.
Appointments:
Contact Sue on 0411 183 913 or email sue.morris2068@gmail.com to book your appointment.  Sessions are available on weekdays, selected evenings and weekends.
If you are unable to make your appointment, 24hrs notice is appreciated.
Legal Disclaimer:
Intuitive Guidance and Tarot Reading is subject to interpretation and should not be taken as Absolute. A Reading is never 100% accurate. All Readings given by me are for entertainment purposes only, and no guarantee can be given as to the accuracy of a Reading.
A Reading does not replace Professional Medical/Legal/Business Opinion and Advice. It will not Force you to follow a particular Course of Action, or attempt to exert any form of Control over your Free-Will and Common Sense. The contents of a Reading are not legally binding. Any Decisions made, or Actions taken by you as a result of your Reading are your sole Responsibility and have not been Forced Upon You, by me, your Reader.
Soma&Soul assumes no legal liability for any damages, losses, or other consequences of any client decisions, subsequent to, or based on the intuitive guidance and readings provided. Please use your own Common Sense and Judgment at all times. It is only with the Complete Understanding and

Acceptance of the above that your Reading will take place.
Readings are not offered to persons under 18 years of age. By accepting this Reading you confirm you are 18 years of age or over.