Reconnect, Realign, Refresh
Have you been trained in the healing modality of Reiki?
Has life simply got in the way of regular practice?
Would you like to realign your Reiki energy or perhaps just connect with other Reiki students and practitioners?
If so, then take the opportunity to step back in and immerse yourself in the Essence of Reiki by coming along to a Share.
Join Reiki Master and Teacher Sue, in a group session and share your skills with others as you refine your techniques and rebuild your confidence in the power of Reiki.

Sue will take you through specific realignment exercises and meditations to refresh, rejuvenate, light-fill and rebalance your energy and connection to Reiki.
Experiencing a Reiki Share is a wonderful space for us to come together in a welcoming, nurturing, safe and sacred setting – time to connect with those that 'get where you're at', to openly chat and discuss your experiences (without feeling like you are the 'odd one out or the black sheep in the family').  It's special time for you.
A Share provides you with ongoing practice, as well as the encouragement and the support to keep going since completing a Reiki Course.
For many its the spiritual space they crave, a place to find their 'Tribe'.  It can often be the only outlet available if you find yourself feeling a little isolated on the journey to awakening since discovering Reiki.
You are not alone.  Come join us!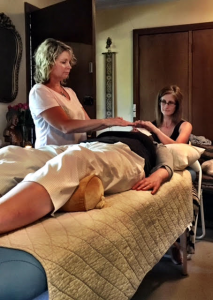 A 3 hour Reiki Share will include:
*A Guided Meditation
*An Attunement/Reju
*Participation in group healings
*Brushing up on your Reiki techniques
*Handy tips to enhance your practice
*Sharing of experiences
*An opportunity to ask lots of questions and more…
Venue:  Soma&Soul
Castlemaine & Maldon Country Victoria
*Complimentary herbal teas and healthy snacks provided.
Bookings Are Essential – (Max of 8 students)

Contact Sue at Soma&Soul on 0411 183 913 to secure your place.
With the new energy frequencies encouraging us to 'Express Your Authentic True Self, Connect and Create, Step Into Your Empowerment & Manifest Your Dreams' – NOW is the perfect time to align to your healing abilities and bring restorative balance, grounding and flow into your life.   It is the year to Shine Brightly!
2023 Reiki Share Dates:
To Be Advised