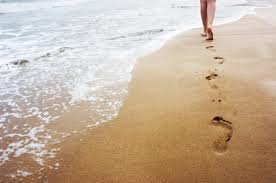 Sue is beyond amazing. I have been working with Sue during the past 12 months and she has helped me immensely. I have had past life healings, Pellowah, Reiki and Tarot readings. I was so impressed with Sue that I organised for her to come to Tasmania to run her Reiki Level 1 course for some of my clients.  I will be completing my Reiki Level 2 through Sue later this year.
Sue has exceptional talent, is very blessed, full of light and goes above and beyond to help you find your true path, work through life patterns and heal your soul.  I look forward to working with Sue even further and I cannot recommend her highly enough!
A true healer!
Courtney Phillips,  Launceston Tasmania
:
Sue is an exceptional healer, truly genuine, nurturing and life changing. I have had 4 sessions over 4 months with Sue and it made such a wonderful difference to my life. I have found my life purpose and now have the confidence and strength to see it through.
Thank you Sue, you truly are a Angel. xxx
Manjit Kairo, – Surrey Hills, Melbourne
:
Sue is an incredible healer and teacher, providing an open and safe space in which to heal and grow. Having completed both Reiki 1 and 2 under Sue's guidance, Sue has helped me 'find my feet', gaining a deeper sense of understanding, acceptance, and peace in the process. I cannot begin to express how grateful I am for Sue's help and knowledge, and could not recommend a more gifted and kind soul from which to learn! xxx
Elle – Ivanhoe, Melbourne
:
Sue is such a gifted teacher… I booked a place in the Reiki Level 1 course with Sue and came away from the experience a changed person. I soaked up every thing that Sue shared and wanted to know more. Sue is very passionate, and gifted, she lovingly shares her knowledge and freely encourages each student. I would encourage anyone who is thinking of trying Reiki or who wants to feel more 'balanced' to contact Sue…take a course or book a session. I have experienced beautiful shifts in energy, and am so excited about where this new path will lead. Thank you Sue for my awakening, I look forward to future courses with you, and to embracing the light.
Sharon – Bendigo Victoria
:
Thank you Sue for showing me a way to achieve inner peace and a new way to approach life. Looking forward to commencing Reiki 1 course in the New Year.
Dianna – Melbourne
:
I had three healing sessions, each very different, but oh so therapeutic. Sue makes you feel very comfortable and safe.
An extremely professional lady and was money well spent.
Adriana, Hillside Victoria
:
Sue is a true healer, I have been having regular healing sessions with Sue for the past three years and I can truly say she has changed my life!
After seeing such positive results I decided to learn Reiki for myself and completed Reiki Level 1 and Level 2 with Sue. Her courses are very informative, professional and inspiring – I highly recommend Sue!!!
Susie Wells – Oakleigh Victoria
:
Completed my Reiki Level 1 in November 2015 with Sue. She was lovely. Professional and fun in a very relaxed environment. I thoroughly enjoyed that weekend and look forward to Reiki Level 2 in March.
Tina – Lower Plenty, Melbourne
:
Thanks for a very enlightening and encouraging reading. I left feeling very positive about the future and knowing what I need to do going forward.
Sally – Melbourne, Vic.
:
I recently completed my Reiki 2 training with Sue and I was blown away!
The information, support and SOUL WISDOM from this one woman – I felt like I could drink in all her knowledge and still be craving for more. If you are ready to begin your Reiki journey then Sue is your lady! She genuinely cares about your practice in energy work and self-care.
I've experienced so many beautiful shifts within me in just three weeks of doing the course. An investment for myself that I'm grateful for making.
Thank you Sue, I look forward to learning more from you in future courses. xxx
Joanne – Melbourne, Vic
:
I'd lived with  anxiety for most of my life and thought it was part of my DNA.
After meeting Sue at a meditation group, I was initially drawn to have a reading with her; the reading was powerful, insightful and was delivered with integrity and accuracy.  The information I received during the reading prompted me to do two things.
Firstly, start on the product Body Balance that Sue recommended to help lift my energy levels, and within 3 months I felt the deep sense of exhaustion I had carried most of my life shift.  I now feel energised, clearer and healthy. I also give it to my two children and have noticed a significant difference in their overall well being.
Secondly, I booked in for a healing session with Sue. From the moment I arrived for the healing session I felt safe and nurtured.  To my surprise most of the anxiety I had lived with shifted within the first session, the rest fell away within the next few months. 
Sue's ability to dissolve my pain (both physical & emotional), anxiety and fear was amazing, uplifting and empowering. Since the initial healing I have felt a sense of peace and calmness within myself, my relationships, in social situations and my life overall.  I feel at ease with my own power and safe to live life. 
Thank you Sue, you truly are a gift.
Liz, Hastings Melbourne
:
Dear Sue
My first meeting with you was in 2007.  I came to you at a time of great flux and ambivalence.  At that time your intuitive guidance and my Tarot reading provided me with the courage to go forward.
Several months following this meeting I was surprised to discover how precise you were.  Since our first meeting I have sought your guidance at various times, although I have not seen you all that often. Each time you have brought forward messages for me and you have read for me.  Again and again you have been incredibly accurate.
Sue of equal importance to your intuitive gifts is your approach to your work.
When I sit with you I feel completely safe and supported.  Your heart is all embracing, you have absolute integrity, and you are always respectful and sensitive to my needs. You are a truly beautiful and gifted woman.
The last few months have been unexpectedly turbulent for me.  Following many losses, my biggest challenge was the very real prospect of losing my dog Rex, aged only two-and-a-half years. With your love, healing, and guidance you supported me and you healed my little Rex. The healing that you gave Rex has enabled him to relish in life once again.  For me, this has been the best gift of all.
Sue, many thanks for giving me the courage to trust and to go forward and for helping me along the way.
Love and blessings
Peggy – Melbourne
;
I have had the pleasure of working with Sue twice now. She changed my life and gave me hope. She healed some dark demons and gave me courage. She is a beautiful soul and I cannot highly recommend her enough.
Thank you Sue!  Much love.
Elle – Launceston Tasmania
:
Dear Sue
I have finally found the best.  Your inspirational readings and healing gifts are amazing. I have over many years sought comfort and energy from a number of psychic healers, but until I had my time with you I can honestly say your approach and spirituality is the best I have encountered.
I so enjoyed meeting you and spending quality time in your presence. I came away feeling a new person and the magical healing I experienced from you was with me for many days afterwards.
I have referred to your readings constantly. In so many instances your words have come true and I have the utmost belief in your gifts and abilities to see into the future. You assisted me very much with my current misgivings and provided me with the confidence I needed.
I have been so impressed that I have referred a number of my friends, and they in turn have been equally impressed with your abilities. You are certainly very gifted, combining your abilities with a very caring and warm-hearted approach, and most of all complete honesty. I have always felt comfortable and secure in your presence and never once worried about the end result.
Good luck for your continued success – you will always be in my life as a spiritual advisor and healer.
Fay – Williamstown, Melbourne
:
A truly gifted human. I recommend her to everyone.
Danielle – Sydney, NSW
:
Dear Sue
I would like to express my thanks to you for a truly wonderful and healing Reiki experience.
Although this was not my first Reiki 'encounter', it was by far the most powerful and moving. Prior to the healing I was in a very anxious, overwhelmed and panicked state which in turn was taking me down into bouts of depression, creating body pain, tension headaches and pain behind my eyes. Basically, I felt like a runaway freight train. Whilst I recognised the symptoms and understood their cause, I also knew I needed to address this before it totally swamped me.
I am no stranger to energy healing and the holistic approach to the management of my health and wellbeing, but never have I encountered such an immediate, positive and tangible shift through one healing experience.
The healing session very quickly and gently took me into a very deep and intense place of relaxation – I was aware at times of you moving around the room and at times could see or 'sense' your hands moving above my head – although my eyes were shut; utter peace, quiet and calm was surrounding and filling me. It felt like I had been transported to another dimension – fully supported and nurtured throughout. Bliss!!
At the conclusion of the healing, I could feel an immediate improvement – physically and emotionally and was aware that I no longer 'lived' in that dreadful state of panic and anxiety. Was it really only one hour ago? Calmness had returned to my inner self and the runaway freight train was nowhere in sight! Life actually felt wonderful again. Such an immense and positive transformation has never occurred so quickly for me before – through any modality.
Over the next few days my sense of mental, physical and emotional wellbeing continued to improve and I cannot wait to experience my next Reiki healing to consolidate and strengthen this wonderful change.
Thank you so much Sue. I truly believe the remarkable and positive shift you brought about in my wellbeing is a testament to your powerful and amazing gift for Reiki healing.
Lynn – Mt Waverley, Melbourne
:
The reading that came through today was incredible!
You are truly a fine tuned instrument.
Kahmen – Melbourne, Victoria