Full Moon in Gemini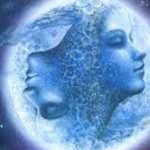 12th December 2019
4.12pm AEDST
✨The Gifts of the Year
✨12:12 Stargate Portal Opening
✨Radical Change & Energetic Upgrades
It's an action packed Full Moon this December – a beautiful explosion of silvery celestial lunar energy streaming in to support release and letting go of aspects we no longer need nor wish to take with us into the new year.
This energy assists us to propel forward into the new decade.
Our stunning moon signifies a turning point for all and triggers a 12:12 galactic stargate portal opening – flooding our light bodies with a super charged boost of high vibrational ascension energies, connecting us to higher dimensional consciousness and activating dormant DNA, crystalline upgrades for the joint awakening of the inhabitants of Earth. When you enter this resonance it activates your merkabah (light body spirit vehicle) aligning you with the human heart and unity consciousness. We are now commencing the next phase of freeing us from the limitations of a 3D reality and into the unlimited potentiality of the 5D Matrix. This event also aligns with a rare conjunction of 3 planets, Venus, Saturn and Pluto. Radical change is afoot – it is a truly remarkable time in our history.
This is our final Full Moon for the year before we bid goodbye to 2019 and commence Eclipse Season.
December can be an extremely busy month with travel plans, family commitments, holiday arrangement, parties and more, but if you can, take some time to think about what habits, patterns, or behaviors you are willing to let go of to make room for a new way of being.
If anything comes to mind, start the process by setting an intention, say a prayer, or write it down on a piece of paper to burn. Consider looking at unlocking limitations with some specialised work to track back to its origin. Doing this under the strong vibrations of the December Full Moon will offer the extra support and put your intention in motion.
It's the perfect time to factor in some extra self care as these final weeks will have an intensity that we will all experience in some shape or form – physically, emotionally or mentally. The shifts occurring within are significant.
What we release and make room for between now and 31 December becomes our new platform and launching pad for a whole new way of being and sets us up for the decade to follow.
Use this Full Moon energy to check in with yourself, to rest, to restore and to release all that is dense and heavy.
Clearing may come to you in many forms – energetic, symbolic, removing of clutter, donating items you no longer use, or appear as events or endings in your life.
It's a favourable time to take charge of your health – get a check up, address any nagging symptoms, consider energy therapy such as Reiki for balance and an energetic reboot, engage in meditation, eat nutritious foods, exercise or simply have some quiet or downtime – it will go along way under the influence of this lunation.
The Gemini Full Moon may also triggering and heighten our sensitivity, relationships and finances.
Family dynamics can be interesting to navigate at anytime, but particularly so this time of year when we gather together at a prominent time such as Christmas – have awareness of those who trigger you, your perceptions and projections. They are there to teach you something of importance, to place a spotlight or what you need to work on so you can reach a point of zero response or equilibrium when around those that impact you.
If you have been feeling a little uncertain about a relationship, friendship or struggling with challenges, this Full Moon may present an opportunity to progress things along in either direction.
Breaking up or away from something or setting firm boundaries can be difficult for many people, but If issues in a relationship or key area arises at this time, don't feel pressured by your family, the opinions of others or by the holiday season. You have to do what is best for you – perhaps this is the final lesson of the year to master?
There is empowerment in knowing the truth of where we stand with someone or something.
Speaking and exposing truth can be a monumental turning point to breaking the chains that have bound and restricted you from where you truly need to be.
Sore throat or lost your voice recently – there's a valuable key of knowledge in there for you amongst the silence.
On the flip side and in true Gemini (twin) style, you may find there is an influx of loving, sweet, kind, joyful, compassionate and creative energy surrounding you.
Finances are another focal point of this December energy, so be careful of over spending and being swept up in the silly season mayhem – creating a budget, planning for longer term goals next year, reorganising financial matters and creating pathways and opening doors for manifesting abundance is very favourable right now.
Changing vocations, lleaving a job or finding yourself with a redundancy is another way of letting you know that the learning is done and dusted, close the door and move on to bigger, brighter and greener pastures.
The Gemini twin energy places an emphasis on balance and duality, providing us with an opportunity to go deeper into our spirituality and gain valuable insight relating to our light and shadow, our masculine and feminine sides. Perhaps you need to find the right balance between giving and receiving, compromise and boundaries or learning to have flexibility or be a little more mailable in order to see both sides of a situation.
Take care of yourself. You are always the number one priority in your life. With tensions high, emotions can be strained, fuses short, communication easily misinterpreted as we now move quickly with this very changeable energy towards the finish line of a very intense year.
Symptoms many may feel strongly, courtesy of this Full Moon and the planetary alignments, in the lead up to and including several days after the event are:
✨Headaches
✨Ringing in the ears
✨Fatigue
✨Light headedness
✨Pulsing 3rd eye/psychic gate
✨Internal vibrations
✨Visions
✨Bursts of energy followed by tiredness
✨Dehydration
✨Heart palpitations
✨Severe flu like aches & pains
✨A sense of elevation
Take the necessary steps to ensure you keep well grounded – (meditation, feet upon the earth, drinking plenty of water, adequate rest, quiet time away from loud noise or crowded places) so you are in the best state to flow with this energy for change.
Don't forget to reflect on the year, celebrate your wins, see the learnings, look at how far you have come, whether that be baby steps or giant leaps – you may be surprised at your courage, inspired by what you can achieve or be ready to take that plunge now.
Many of us will see a new version of themselves, or feel the release from the cocoon we have been inside of for a very very long time as we emerge ready to begin our next chapter.
The date 12/12 is also the global calendar celebratory day of Mother Mary – the significance of her essence to bring through nurturing, love, kindness, compassion and a balance of feminine energy at this time is aligned beautifully as part of the gifts we are receiving.
This Full Moon energy is a universal blessing, a gift for our soul awakening as we step into a new frontier and civilisation receives a helping hand to rise.
Take a few moment to look towards the heavens, claim your place upon the earth and amongst the stars at this pivotal time.
Place your crystal babies upon the earth to cleanse, clear and drink in all the brilliance of this final Full Moon lunation for 2019.
She is a stunning sight to behold.
Other celestial events coming up for 2019:
✨Geminids Meteor Shower – Sun 15th Dec
✨Sunmer Solstice – Sat 21st December
✨Solar Eclipse – Weds 25th December
Happy Full Moon Everyone!