Reiki Courses in Ivanhoe Melbourne & Maldon Victoria – Level 1, 2 & Master

Traditional Usui Reiki
  Relax    Heal    Energise   Flow
Perfect for beginners, dedicated students who have a passion for healing and energy work or the professional complimentary health practitioner.
Reiki is fun, simple and very easy to learn – it's the perfect introduction to exploring and understanding energy,  or perhaps its your first step towards becoming a healing practitioner.
Learn how to connect and flow with Reiki energy and gain a lifetime skill of healing yourself and others – all in a relaxed, informal and supportive environment in the leafy suburb of Ivanhoe Melbourne or the beautiful countryside of Maldon Victoria (a short 10min drive from Castlemaine).
You do not need to be a healer or have had any experience with energy work or other spiritual practices to embrace Reiki into your life – just the curiosity or desire.  Once you have personally experienced our Reiki courses you will understand why it is so much more.
The system of Reiki has its origins in Japan and is a spiritual practice that supports healing and personal development. A Reiki course is an enjoyable way of learning how to put a spiritual practice in place and to become more intuitive and connected to your true self. It works on developing your core energetic strength and is a valuable health and wellbeing tool to support all aspects of our life to be happy, healthy, balanced and whole.
Reiki is a wonderful healing tool that anyone can learn and promotes relaxation, aids to reduces stress, frees up blockages and negative emotions such as fear and anxiety.  It allows the body to release tension and fatigue, bringing us back to a peaceful state of equilibrium.  Reiki gives us a method to easily re-energise when we have become unwell, run down or energetically depleted.  It increases our energy flow, vitality, strengthens our immune system, raises our vibrational level and awareness, as well as enhancing our overall wellbeing.  Reiki is also brilliant for grounding ourselves, its 'earthy and tangible' in its nature making it the modality of choice for so many.
Reiki will compliment and enhance other energy work you already do  – it is the perfect accompaniment to manage and bring balance into our busy lives.
Soma&Soul courses are also ideal for anyone who is 'empathic' or susceptible to the effects of 'negative energy' of places, people and spirits.
Through learning a series of simple traditional Japanese meditations,  you will learn how to 'protect yourself' by strengthening the 'hara', one of your body's key energy centres.
Courses are kept deliberately small with a maximum of 6 students, providing an intimate setting to learn, share experiences with fellow students, have discussions and gain valuable practice and confidence with your healing techniques.
 *If you have a group of friends/family and would like to organise a mid-week or interstate course, please contact Sue to discuss options.
 Certificates and Accreditation
All courses at Soma&Soul are certified and recognised by the ARC – Australia's leading Reiki association.
Sue is an accredited Reiki Master and Teacher whose lineage goes back to the original founder of Reiki, Mikao Usui.  This is important to anyone who is considering becoming a Reiki practitioner or using Reiki as part of an already established healing modality, as it guarantees your certificate will be recognised by the leading Reiki associations in Australia and overseas.
Sue brings a wealth of knowledge and over 25 years experience working with various healing modalities.  Her desire was to offer an opportunity to 'bring forth your own inner light' by teaching students a simple and powerful method of Reiki healing that combines traditional Japanese Reiki with the most effective Western Reiki techniques developed over the last 70 years.
Sue brings a sense of fun, humour and warmth to all her courses which make them enjoyable, popular and much loved.
Reiki Course Manual
Soma&Soul courses come with a high quality manual that covers all of the course information. This ensures that you will never be left struggling to recall any of the key concepts and techniques that are taught.  It is a great reference tool for any personal or professional Reiki work that you do now and in the future.
Drinks and Snacks
All participants will receive complimentary tea (mostly herbal) and a selection of healthy snacks.
Reiki Venues – (Ivanhoe, Melbourne & Maldon, Country Victoria)
Ivanhoe – All Melbourne courses are held at Soma&Soul in Ivanhoe, providing a relaxed and casual environment that is accessible via public transport – (Ivanhoe train station is an easy 5 minute walk) – and there is ample street parking available in Locksley Road.
Ivanhoe has a lovely 'village' feel and Soma&Soul is located walking distance to the main shopping, café and restaurant precinct.  The Ivanhoe Quest Apartments is a popular choice for students attending courses from interstate or the outer suburbs of Melbourne.
Maldon – Courses are held locally in Harker Street, surrounded by a tranquil and peaceful country setting  – (the town centre is a 5 minute walk or 2 minute drive from the venue) –  there is also ample street parking in Harker Street.  Maldon is approximately 1.45hours drive from Melbourne and has an array of very affordable accommodation options available for those travelling to the area to attend a weekend course.
The township of Maldon is picturesque, steeped in history and known as Victoria's best preserved gold rush town – it literally looks like time has stood still with its beautiful original buildings, gorgeous B&B's, wonderful cafes and fabulous quirky shops to browse.  So if you've been thinking about a weekend getaway – come join me and immerse yourself for two wonderful days of healing, relaxation and meditation surrounded by rolling hills and clean fresh country air.
Reiki Course Refund Policy
We do not offer a refund on deposits or course payments if you change your mind about our Reiki Courses. However, if you provide two week's notice, we will be happy to alter the date of your course.
Why Take a Reiki Course?
Reiki courses are a great way to improve your health and wellbeing, heal and release hurts from the past and connect you to your true Inner Self.
After taking our courses, students have experienced Reiki to be helpful for: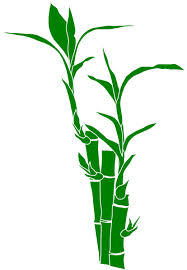 An ever increasing sense of peace and calm in their lives
Improvement with their health
Better sleep
Feeling less stressed or anxious
Having increased energy
Greater emotional balance, focus and clarity
Feeling grounded
Improvement with their meditation / increased intuition
Feel a deeper connection to their True Self.
All Soma&Soul Reiki courses cover the Five Pillars (or Diamonds) of the Japanese system:
Reiki Attunements

 – energy ceremonies that connect students to the Reiki energy

Meditation Techniques

– that both refine and strengthen a student's connection to energy

Reiki Healing

– enabling students to use energy to heal themselves and others

Mantras and Symbols

– (Introduced in Level 2) that help students strengthen their connection to certain forms of Reiki energy

Reiki Precepts

– principles that promote a healthy energetic system, facilitate powerful cleansing and provide a philosophical and spiritual backdrop to Reiki practice.
In the Japanese system, the 3 levels of Reiki are:
Shoden

   =  awakening

Okuden

   =  going within and connecting with your potential

Shinpiden 

=  opening up to the Greater Mysteries or realising your True Self
Did you know that most Reiki courses are
missing up to 50%

of the original Japanese Usui Reiki system, resulting in students not being taught the key elements of building a strong energetic base that empowers your Reiki practice, healing and overall wellbeing.
Course Details:
Course Content – Reiki Level 1
Investment: $375
Pre-requisites: Nil
Duration: 2 Days – Saturday & Sunday (10am to 5.30pm)
This is where it all begins!
Our Level 1 course helps students connect to Reiki energy.
At its completion, students will:
Be able to use Reiki

to heal

both themselves and others
Know all

key hand positions

and how they help you increase the power of your healing sessions
Have an understanding of the 5 Reiki precepts and how they can help you

overcome past hurt

and energy blocks
Have practised several

meditation methods

– such as breathing into the 'hara' – for increasing the flow of chi and strengthening healing
Know how to

smooth the aura

and cleanse the body of energetic impurities
Have a basic understanding of the

chakra system

, how it effects our wellbeing and how Reiki can strengthen it
Learn techniques for working

intuitively

with Reiki and how we can develop our intuition in healing; and
How to use Reiki to heal animals/pets
Understand the Reiki history/ lineage and its journey from Japan to the West
2017 Level 1 Course Dates:
January –  Saturday 28th & Sunday 29th – (Ivanhoe)

February – Saturday 11th & Sunday 12th – (Ivanhoe)

March – Saturday 4th & Sunday 5th – (Maldon)

April –  Saturday 1st & Sunday 2nd – (Ivanhoe)

May – Saturday 6th & Sunday 7th – (Ivanhoe)

June – Saturday 24th & Sunday 25th – (Ivanhoe)

July – Saturday 1st & Sunday 2nd – (Maldon)

August – Saturday 12th & Sunday 13th – (Ivanhoe)

October – Saturday 7th & Sunday 8th – (Ivanhoe) – 2 spots left!

December – Saturday 2nd & Sunday 3rd – (Ivanhoe) – 2 spots left!

December – Saturday 9th & Sunday 10th – (Maldon)
Course Details:
Course Content – Reiki Level 2 /
 Advanced Reiki Techniques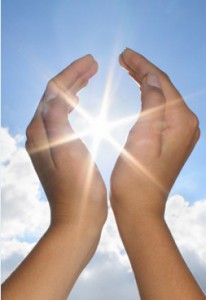 Investment: $425
Pre-requisites: Reiki Level 1
Duration: 2 Days – Saturday & Sunday (10am to 5.30pm)
Level 2 provides the complete well rounded package and enables you to take your Reiki to a whole new level.  Its where the real magic comes together – Reiki Level 2 is about personal development,  building on the skills you learned in Level 1 and going deeper into this beautiful spiritual practice.
Level 2 is also the key level for Reiki practitioners – its the next step to learn powerful new skills to achieve the qualification needed to work as a Reiki practitioner and professional healer. 
This course will cover all of the Level 2 basics.
At its conclusion students will:
Be attuned to the Level 2 Reiki energy – (using the traditional Japanese Level 2 attunement)

Know the Power Symbol and its many uses – (from increasing the flow of Reiki energy to cleansing the energy of a room)

Know the Mental/Emotional symbol and how it can heal past hurts, improve memory and more

Know the distance symbol and how it will enable you to facilitate healing (in a very tangible way) anywhere in the world!

Learn how to meditate on the symbols

Learn the mantras associated with the symbols

Learn all key positions for treating others, as well as important ways in which this differs from treating yourself.
Special Course Content (not generally covered in other Reiki courses):
Learn the traditional Japanese way of using the symbols and mantras – these three mantras are quite different from the ones usually given and will boost your Reiki to new levels

Learn the traditional Japanese method for doing

distance Reiki

Practice several meditation techniques for strengthening your Reiki and clearing energetic blockages

Learn how to use the five Precepts to release unresolved issues from the past

Have an understanding of the chakra system and how this can empower your Reiki

Know how to work intuitively with Reiki and why this is essential for maximum results

Know how to clear/balance energetic blockages and replenish energetically depleted areas of the body
2017 Level 2 Course Dates:
March – Saturday 11th & Sunday 12th – (Ivanhoe)

September – Saturday 9th & Sunday 10th – (Ivanhoe)

October – Saturday 21st & Sunday 22nd – (Ivanhoe) – 2 spots left!
Course Details:
Course Content – Reiki Master
Investment: $1395
Pre-requisites: Reiki Levels 1 & 2 – (Online certificates do not count)
*Completing Reiki Level 1 and Level 2 is essential to attend this course.
A duration of one or more years between Level 2 and the starting date of the Master Level course is also required.  (Note: Please contact Soma&Soul if you do not meet this criteria, but still feel the time is right to attend this course. All applications will be considered on their individual merits).
We welcome students who have not studied with Soma&Soul previously and will work to guide you in order to prepare successfully for the course.
Duration: 3 Days – Saturday, Sunday & Monday (9.30am to 5pm)
Master Level courses are for Reiki students who have the desire to take the final step towards evolving their personal growth and practice.  
The course also incorporates learning how to teach Reiki.
The Master course is usually of interest to people of two distinct groups – firstly there are those who go on to be Reiki professionals by providing healing sessions or teaching courses; and the other group are people who are not at the point of considering working in a professional capacity with Reiki, but would really like to deepen their connection and understanding of it.
For many this may be a milestone or personal goal of journeying further into this beautiful modality, or perhaps it is simply a knowing that they would like to embrace all that Reiki has to offer – it is after all the gift that never stops giving on every level of your being. 
The course integrates the very best features of both Western and Japanese (Usui) Reiki lineages and provides students with a wonderful depth of knowledge, insight and understanding.
The course is for students who would like to become Reiki professionals and are willing to put in the dedication to develop the necessary skills to do so.
The Master Level course includes all information that is sometimes broken down into two courses, a Reiki 3a and 3b course, or a Reiki Master Practitioner / Reiki Master Level.  It also equates with what is known in traditional Japanese Reiki as the 'Shinpiden' level – (opening up to the Greater Mysteries or realising your True Self).
After completing the course, students will have the opportunity to gain valuable experience alongside Sue in a group environment to help develop confidence before stepping into their own teaching.
I have often said, as was my own personal experience, that you never know where your Reiki may take you in the future!
10 Reasons to Take Our Master Level Reiki Course
You'll feel fantastic afterwards! (In fact, many students report feeling 'the best they have felt in along time' at the conclusion of a Master Level course).

Three

full days

of small group instruction ensures students fully grasp the advanced techniques that are taught.

Acquire advanced

techniques not generally taught that will greatly expand the way you understand and use your Reiki.
Receive attunements to additional high vibrational

Tibetan

Master Level and Esoteric power symbols not offered in most Reiki courses.

Course certification

that is recognized by the

ARC

(Australian Reiki Connection) and the Australian Association of Reiki Professionals.

A detailed 21 day e-course to consolidate everything you have learnt.

Post course support – i

f you have any questions about your practice, Sue is always happy to chat to you about them.
Powerful Reiki techniques from

both

Western and traditional Japanese Reiki lineages.
A 100+ page detailed

 course manual

.

Become part of more than one well recognised Reiki lineage that originates with Mikao Usui, Reiki's founder.
Our Master Level course provides students with the necessary tools required to teach Reiki at all levels.
At its completion you will:
Be attuned to the Reiki Master Level.

Be attuned to the Reiki Master Symbol – learn how it will improve your ability to channel energy and enter the 'Great Bright Light'

Know how to attune others to all Reiki levels – this is the crucial step in enabling you to set up your own successful practice.

Know several advanced Reiki meditation techniques to increase energy flow.

Know several advanced meditation techniques for increasing consciousness and energy.

Know several non-standard methods for giving Reiki, including the use of the breath and the 'third-eye' technique.

Attunement to and use of additional symbols –

Tibetan

Master Level and Esoteric.

Understand important aspects for working with clients – what to say, what to avoid.

Know how to conduct healing attunements (reiju) – these can be used any time to improve a student's connection to Reiki.

Have practiced advanced meditation using the Reiki symbols.

Have learned how to connect to Reiki energy through mantras and chanting – these techniques can totally elevate and transform the way you connect to Reiki energy.

Know techniques for connecting to the 7 main chakras to help you achieve greater mental, physical and emotional balance.

Have learnt about chakras outside the body and know techniques for connecting to both the Earth Star Chakra and the 8th Chakra.

Have learnt to use the Reiki precepts for creating powerful change, healing and balance.

Have revised and further developed all the important techniques and concepts taught in our Level 1 and Level 2 courses.
The course is held over three (3) consecutive day, but all participants are expected to contact Sue afterwards to discuss their Reiki progress.
2017 Master Level Course Dates:
June – Saturday 10th, Sunday 11 & Monday 12th – (Ivanhoe) – Full

November – Saturday 4th, Sunday 5th & Monday 6th – (Ivanhoe)           – 2 spots left!
For enquiries or course bookings, please contact Sue at Soma&Soul on 0411 183 913